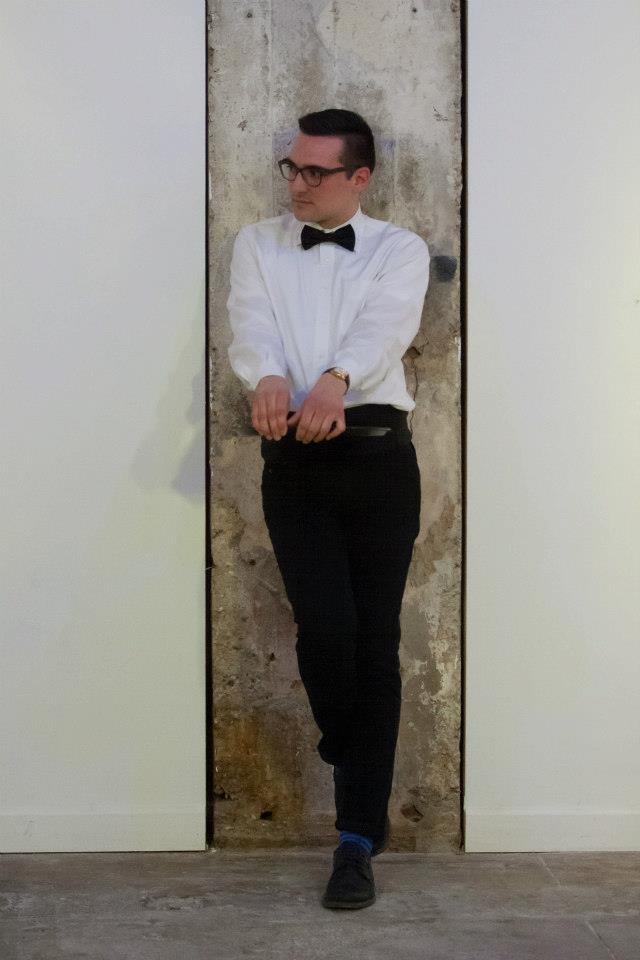 The Human Variations, a theatrical symphony, examines those moments when human beings are right next to each other and still deeply alone. In The Human Variations four movements (Allegro, Largo, Scherzo andRondo), characters collide and share intimacy and closeness, while their small, seemingly innocuous everyday interactions become more and more exposed, shaping who they are and what they obsess about. The Human Variations employs a theatrical style all its own, "theality," a new brand of theater that juxtaposes expressive movement with hyper-realistic, docu-theater techniques. Like a mixed-media canvas, theality blends the deeply personal, psychological and emotional lives of real characters (similar to those on any network reality program) with theatrical moments of scripted subtext (a reality show's voiceovers, confessionals or video diaries). In theality, dramatically speaking, the line between naturalism and expressionism is blurred, providing an extraordinary potential for catharsis.
The backdrop for this production is a photography exhibit featuring the work of Abby Verbosky. Audience members are encouraged to view the artist's installation before or after the production. Free wine will be served.
Allegro, Largo and Scherzo were originally produced as individual workshops in three separate site-specific locations in New York City. The full Symphony, The Human Variations, includes the premier of Rondo (the fourth and final movement).
The cast includes Kyla Deichl, Molly Groome, Nick Hepsoe, Cole Johnston, Sarah King, Jillian Mason, Melissa McNerney and Zac Walker.
The production team includes Ellen Orenstein (Director), David Alex Andrejko (Playwright), Anna DeMers (Choreography), Toby Jaguar Algya (Sound), Devon Brown (Lighting), Jamie Billings (Assistant Director), Jasmine Mahboob (Company Manager) and Blueprint Theater Projects Co-Founders/Artistic Directors Kevin Connell and Ellen Orenstein.
About 25CPW Gallery: Since opening in November of 2009 in a temporary vacant retail space, 25CPW Gallery has had a strong history of interaction with community organizations, as part of its mission and identity as a community-wide forum for the exchange of art, ideas and culture. Past collaborators include: Creative Capital, the Jack Kent Cooke Foundation, the International Center of Photography, the Museum of Russian Art, Conveyor Arts, Nuru Project and the Copenhagen Photography Festival (www.25CPW.org).